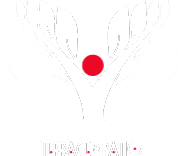 Values, philosophy and objectives of Terrace & Patio® brand have remained the same as the beginning – in spite of the natural evolution of the company: a passion for plants and the pursuit of continuous improvement, in the belief that quality is not just a standard, but the mark that we can impress on any aspect of our professional activity, the stamp that identifies us and that we leave on each plant delivered from our greenhouses.
Immersed in an enchanted valley of central Italy at stone's throw from the sea and dominated by ancient medieval castles, Terrace & Patio® nurseries are situated in a prime location, enhanced by the sun and the Mediterranean climate. Due to these unique characteristics of the Marche region and to our passion for quality of life, our plants grow lush, healthy and "bright" …. just as our spirit !
We love hearing from our audience. Have a question, please do not hesitate to contact us. Feel free to drop us a note by completing the form below.
Terrace & Patio Headquarters
Via Montagna dei Fiori, 76 – 63074 San Benedetto del Tronto (AP) – ITALY
Ph. +39 0735 588100 – Fax +39 0735 560205 – Mob +39 348 2684271
email: info@terraceandpatio.com | terraceandpatio.com

 © 2016-2018 Terrace & Patio® – VAT: IT01191120441
PRIVACY POLICY | DISCLAIMER | LEGAL NOTICE | COOKIES POLICY